Welcome to your onboarding portal!
The onboarding process is managed by your customer success specialist (or "LifeGuard" as we call it). You will follow these general steps:
Onboarding Form

Fill in the form linked below and with that information we will set up and enable your account.
In addition to the account information, you will provide the contact info for your core team members who will be involved with this onboarding process.

Onboarding Scheduling

Once your account is enabled, your LifeGuard will reach out to schedule the first onboarding session.
The LifeGuard will let you know who should attend each of the meetings listed below.

Splashmetrics Overview (full team meeting of ~1 hour)

We will walk you through a full overview of the platform, the content, the integrations, etc. This will be its own session.

Splash Plan Setup (team meeting of ~1 hour)

Review of existing/previous efforts and outcomes (e.g. – sales/marketing model, historical metrics, problem areas, desired areas of improvement, etc.)
Based on the above, we create your first Splash plan based on industry best-practices and our previous experience with other like customers.
Splash plan preliminary review
Splash plan full review (including executive sponsor)

Implementation Overview (team meeting of ~1-2 hours)

Integrations with MA/CRM platforms (Ops lead)

Required tasks in these platforms based on plan

Content execution and integration (Content lead)

Ongoing check-ins as Needed
Click below to continue…
Resources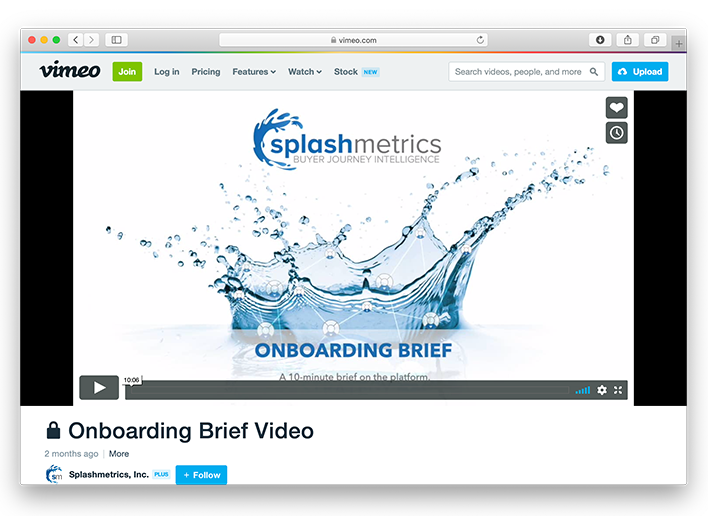 ONBOARDING PROCESS
Our onboarding process is very simple and straightforward. You provide us the needed information via our form above – and we set up your account and provide each user their login credentials. Then, in addition to the wealth of helpful information via our LifeRing Help Center, we'll also schedule a free, recorded 1-hour webinar with your team to walk through the platform and answer any questions you might have.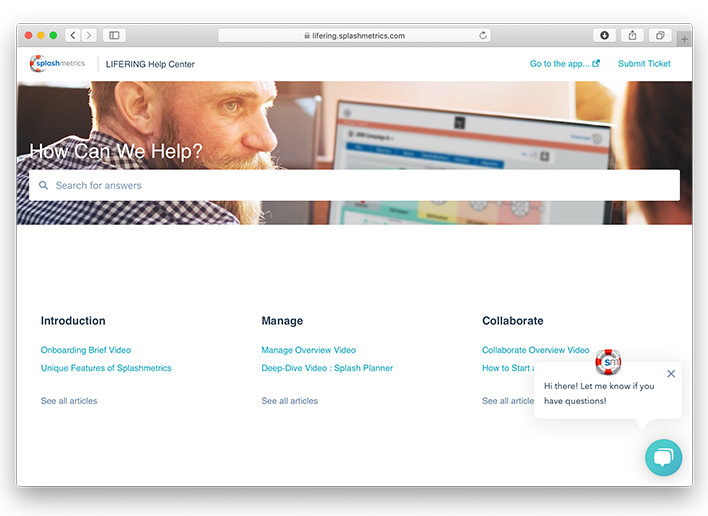 CUSTOMER SUCCESS
The marketing and sales success of your business is our sole focus. Therefore, we've provided multiple ways to assist you in your efforts. First, in addition to abundant in-app help, we've built the LifeRing Help Center, which has an extensive repository of helpful articles and videos covering best-practices, tips for optimally leveraging the platform, etc. And we also provide both ticketing and chat assistance to ensure that you get the answers you need to succeed.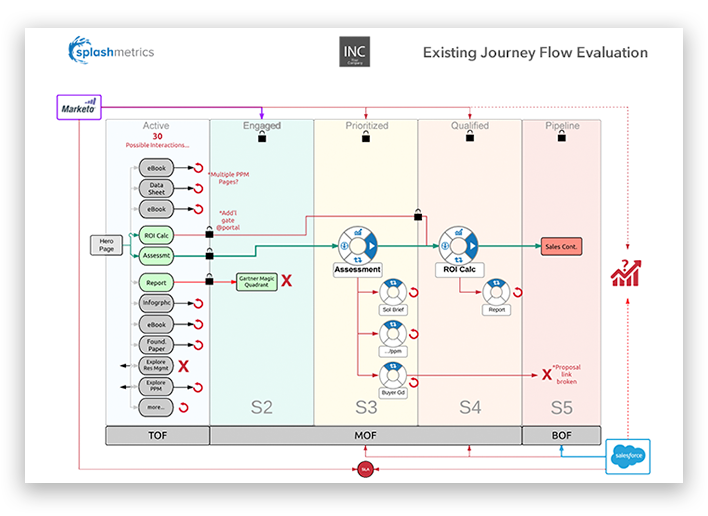 PROFESSIONAL SERVICES
Per page 1 of our SaaS Agreement, we can provide separate professional services to our customers as needed. Buyer Journey strategy consulting, custom analytics services, and user expertise training are provided directly by Splashmetrics at a rate of $250/hr (on quarterly retainer based on your needs). Custom Smart Content design, execution, and integration services can be provided by partner agency Watershed5 at a rate of $150/hr (on per-project basis).
Conversation Starter
Looking for something to share with a colleague as an intro? Either click the image to the right to download the standard PDF – or better yet, copy-and-paste the following link to email to them for a completely personalized version with additional resources:
https://divein.splashmetrics.com/your-personalized-data-sheet