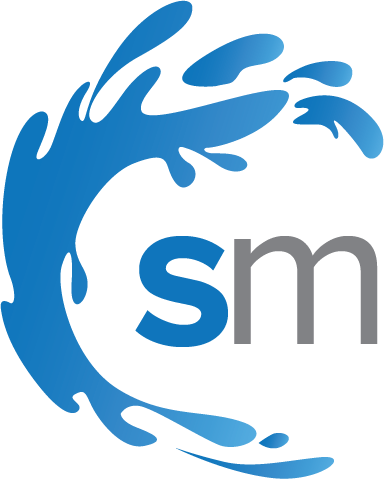 The Place to Make a Splash
This site contains various products, tools, tutorials, demos, exercises, content resources, etc. to help you create far more strategic, powerful, and effective Buyer Journeys. You can use several of our tools and products on their own, right out of the box, to get started. But if you're serious about increasing your sales and ROI, you can also integrate them with our Splashmetrics Buyer Journey Intelligence platform as well as other leading MA/CRM/CMS platforms.
This site is not intended to replace our Customer Success Site & Community: LifeRing, which is geared toward customers who are already using Splashmetrics. Instead, we'll focus here on helping businesses and content creators get a better handle on planning and executing better Buyer Journeys regardless of the platform(s) being used.
A Bit of Trivia
We're often asked why we named our platform Splashmetrics. Well, take a look at the graphic above and consider what you have to think through when launching your B2B content marketing/selling initiatives. First you have to figure where all your Buyers are in the digital universe out there. Then you have to set up all the channels and methods you'll need to reach them. Then you have to build a lot of content for all those endpoints and pathways to engage your Buyers in the right place at the right time – and make sure it's intelligent enough to get the most out of each touch. Finally, you really should make sure the entire thing is wired together correctly so that when you do engage a Buyer at the very top of that "splash" with that first smart content touch – they have a clear, compelling pathway all the way down to the purchase decision…which is the point of it all in the first place. As you can see in the image, the only way to pull this complexity off is to ensure that solid strategy is driving and shaping all of it. And that's what Splashmetrics is all about….wiring, managing, and measuring very successful "splashes" which increase sales and ROI. Now you know.