Leverage our industry-leading "RevOps Engine" to fully align your marketing and sales efforts to the new era of B2B buying.
Very Innovative Platform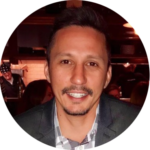 "Splashmetrics is a very innovative platform that allows you to create and report on full funnel marketing campaigns with a very data-driven approach."
James Fritz
Digital Marketing Manager
The Secret Sauce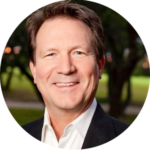 "Judging by this demo, Splashmetrics is the secret sauce that makes all these [MarTech] investments pay off."
Pete Hayes
Principal & CMO
Effectively Bridges the Sales & Marketing Divide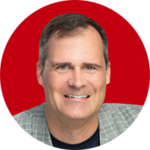 "This is one of the best things I've seen to effectively bridge the sales & marketing divide."
Scott Ingram
Founder & CEO
Bridge Your Sales and Marketing Divide Once and For All
You can start the licensing process for Splashmetrics by selecting any of the "Dive In" buttons below. If you first need more information on how Splashmetrics helps increase both sales and ROI for B2B businesses, watch the video above and/or click here to visit our main website.
Simple. Clear. Refreshing.
Splashmetrics' pricing is refreshingly simple. You just pay for the features you need.
There are no "platform fees", no "set up fees", no gimmicks. You can start with any of the following subscription packages - then easily add users as you go.
And if you don't see exactly what you need, just give us a shout via the chat. We'll put together a bespoke solution with any combination of Splashmetrics and/or SplashMaker as needed.
Ready? Dive in!
*Splashmetrics subscriptions are billed on an annual basis. The subscription amount is based on the number of users you have in your plan and the features that come with that plan. If you need a custom payment solution such as monthly or quarterly billing, please let us know. We can arrange that for an additional fee.
*Launched Splashes are your finalized strategic plans (Splashes) that are actively running and being measured in the Analyze component. Our higher-end packages, geared toward larger companies, allow multiple Splashes to be launched and run simultaneously.
*Ripple Integrations are scripts that allow your content creators to automatically connect your SmartContent Asset Sites to the Analyze component of Splashmetrics for full measurement and reporting. This process is automated with our SplashMaker+ packages. But you should still be able to use our script with other smart content solutions (will need to be confirmed with your specific solution).
*RevOps Bundle Discount - Check out our RevOps bundles for a turn-key "last mile" solution that gives you the strategic planning and CRO-level analytics of Splashmetrics, along with the fully-integrated smart content of SplashMaker+, and managed hosting. Best of all, you'll receive a significant discount over purchasing each component separately.
*The +Multi-Tier Planning and Analytics add-on is for enterprise companies with multiple divisions and departments. This feature automates and appropriately customizes both the planning data (KPIs, benchmarks, quotas, etc.) and the analytics reports for each division and department. It also allows these downstream teams to customize the plan to their specific needs without losing any of the overarching strategy (i.e. - always a single source of truth). This way all stakeholders at every level of the company know exactly what to do to meet the overall objectives of the initiative - while you have CMO-level analytics clearly measuring those efforts across the entire enterprise. Our standard Professional package allows up to 2 Divisions with 2 Departments under each. If you need more than that, please let us know. We can customize your account to your needs for an additional fee per Division/Department.